Taking a look at various Indian matrimonial ads is something, which is capable of giving you a laughing fit. Credit poor grammar, limited space and characters, and the irrational demands that make no sense in the real world.
Well, whether you're getting married anytime soon or not, here are some of the funniest matrimonial ads from Indian newspapers:
1- Fitness conscious widower who's 48 but looks 40!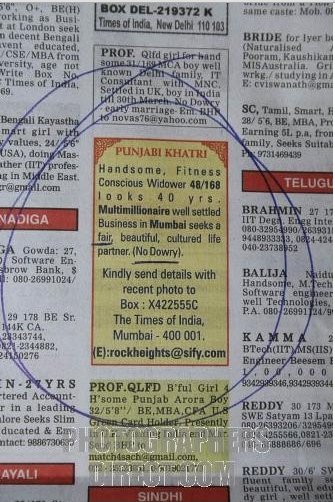 2- Such innocence is hard to find.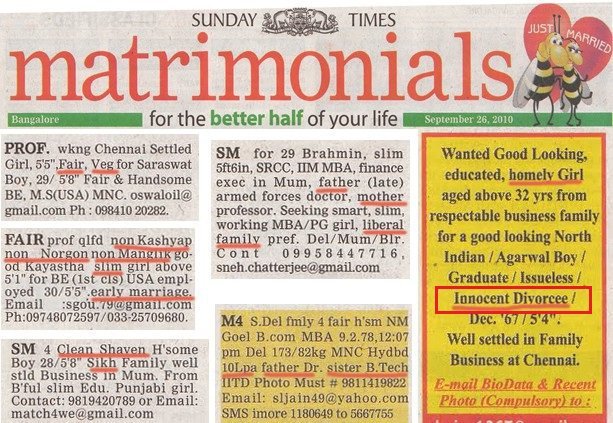 3- When Visa is as important as Caste.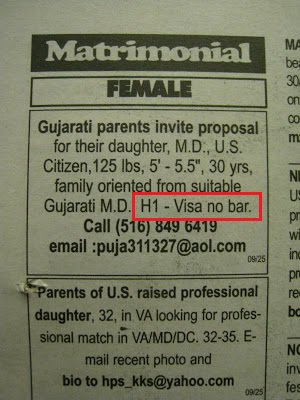 4- Too much information for a matrimonial ad!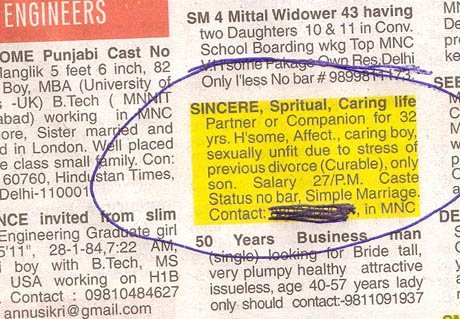 5- Mama boys, please excuse!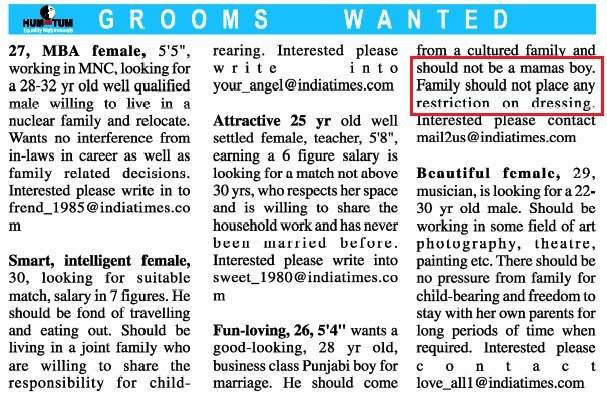 6- Non-veg??!! Daughter hai ya Pulao?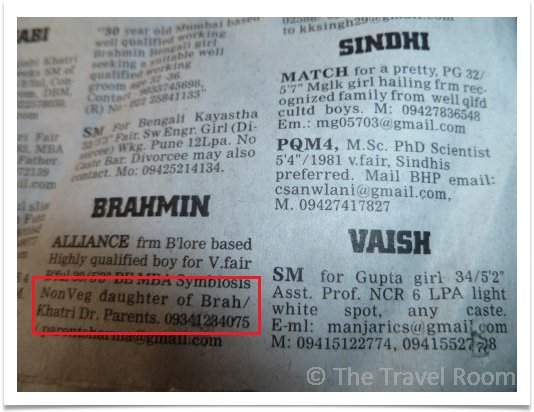 7- Much irony. Such hypocrisy.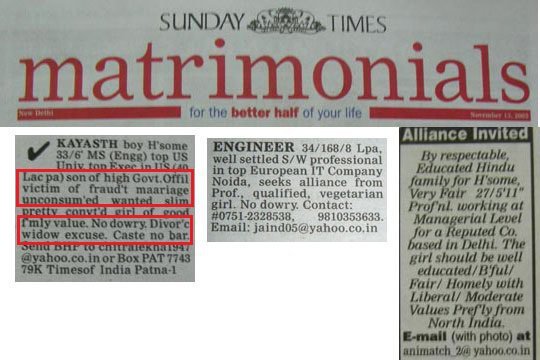 8- Engineers most eligible, NOT!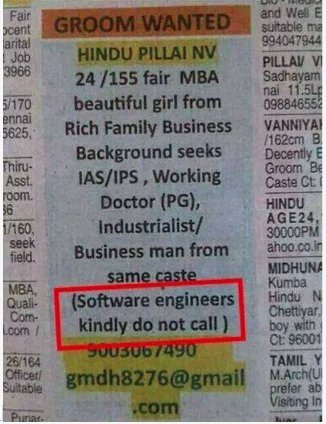 9- No no to social media!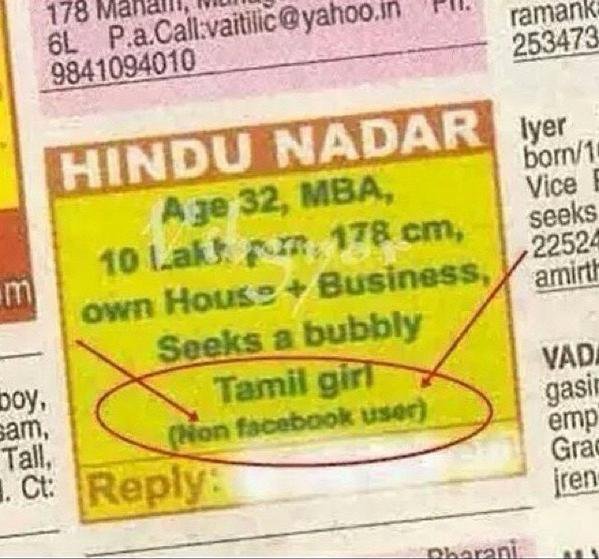 10- Someone give this mother an award for honesty.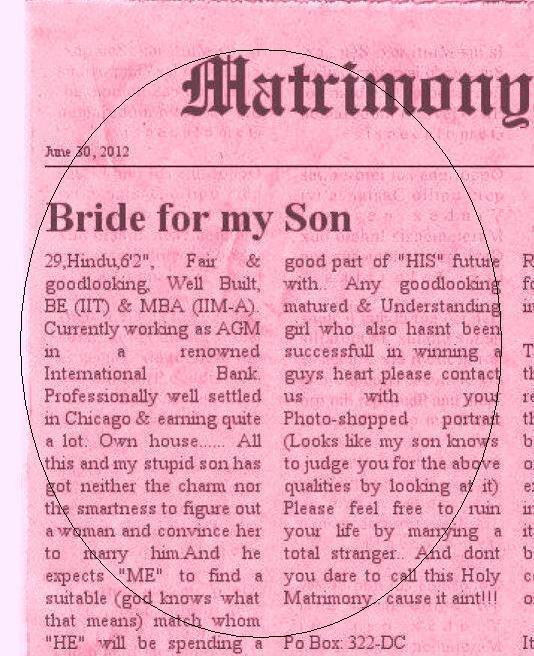 11- Wholesale order of brides!!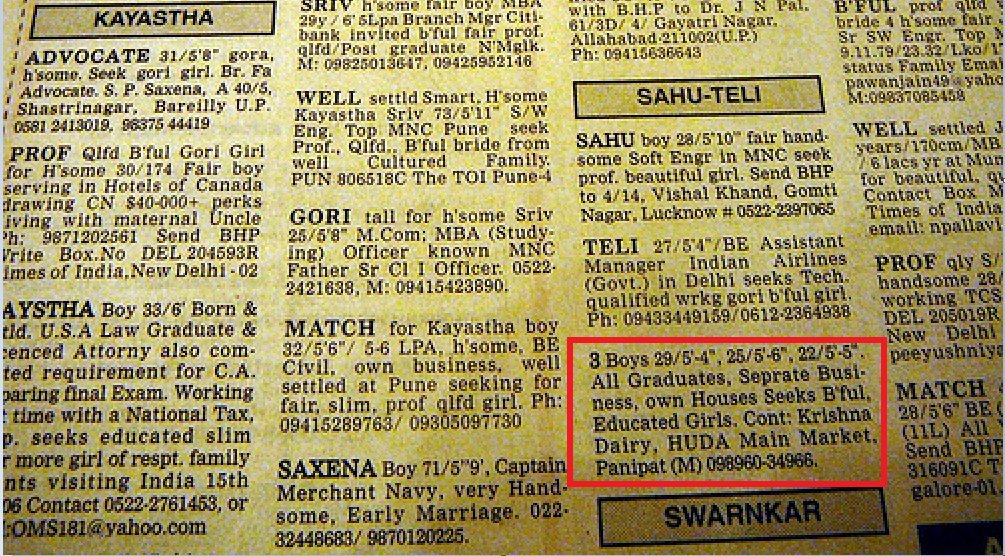 12- Indian matrimonial ads are not racist at all!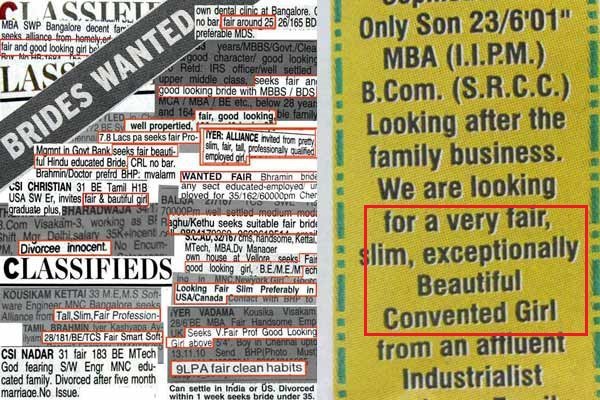 13- What's the hurry?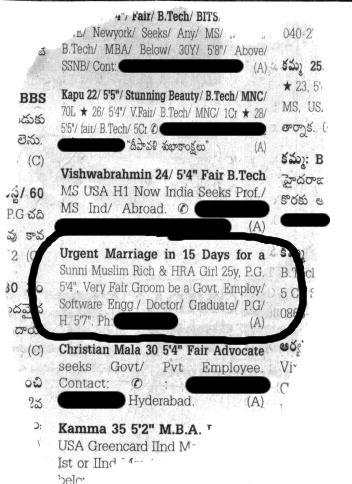 14- Because the quality of your Hijab is important.